James Hazell
James has been radio broadcasting to East Anglia for over 35 years.
He's Yarmouth boy, but now happily and permanently settled in Suffolk, his home for 30 years. James delivers energy and wit together with a sensitivity to delicate stories.
He will often 'tell it like it is' and is not afraid to challenge those that affect our lives.
James presents his show Monday to Friday 9am - 12pm
James is the founder of GenX Radio Suffolk.
"We start with virtually nothing – just a dream"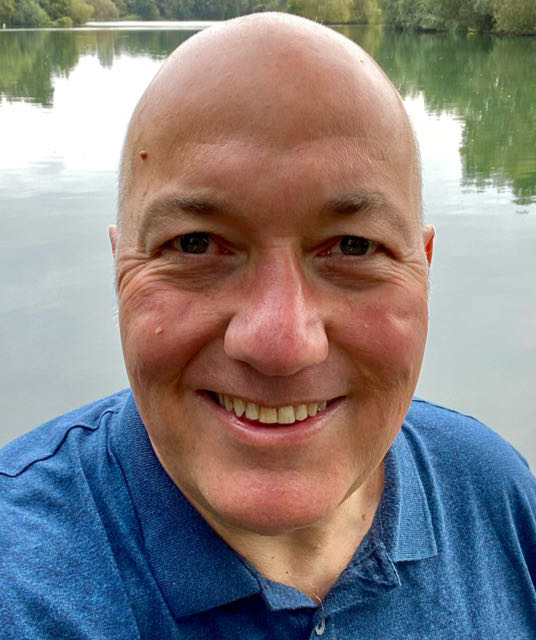 Tim Gough
Tim is Suffolk born and bred, and grew up in a village close to Bury St Edmunds. His radio career has spanned over a quarter of a century, and began at Radio Orwell in 1986. He went on to present the breakfast show on Saxon Radio and SGR-FM, as well as appearing on Smooth Radio and various other radio stations in the East Midlands. The breakfast show on GenX Radio Suffolk will be the first time Tim has got back behind the microphone in over a decade!
His interests include travelling, socialising, as well as photography, reading, music, film, TV, and trying to solve the daily Wordle puzzle. Tim loves nothing more than long walks around the Suffolk countryside with his Labrador Cooper (even more so if there's a pub en-route), and his various sporting passions span from Norwich to Scotland!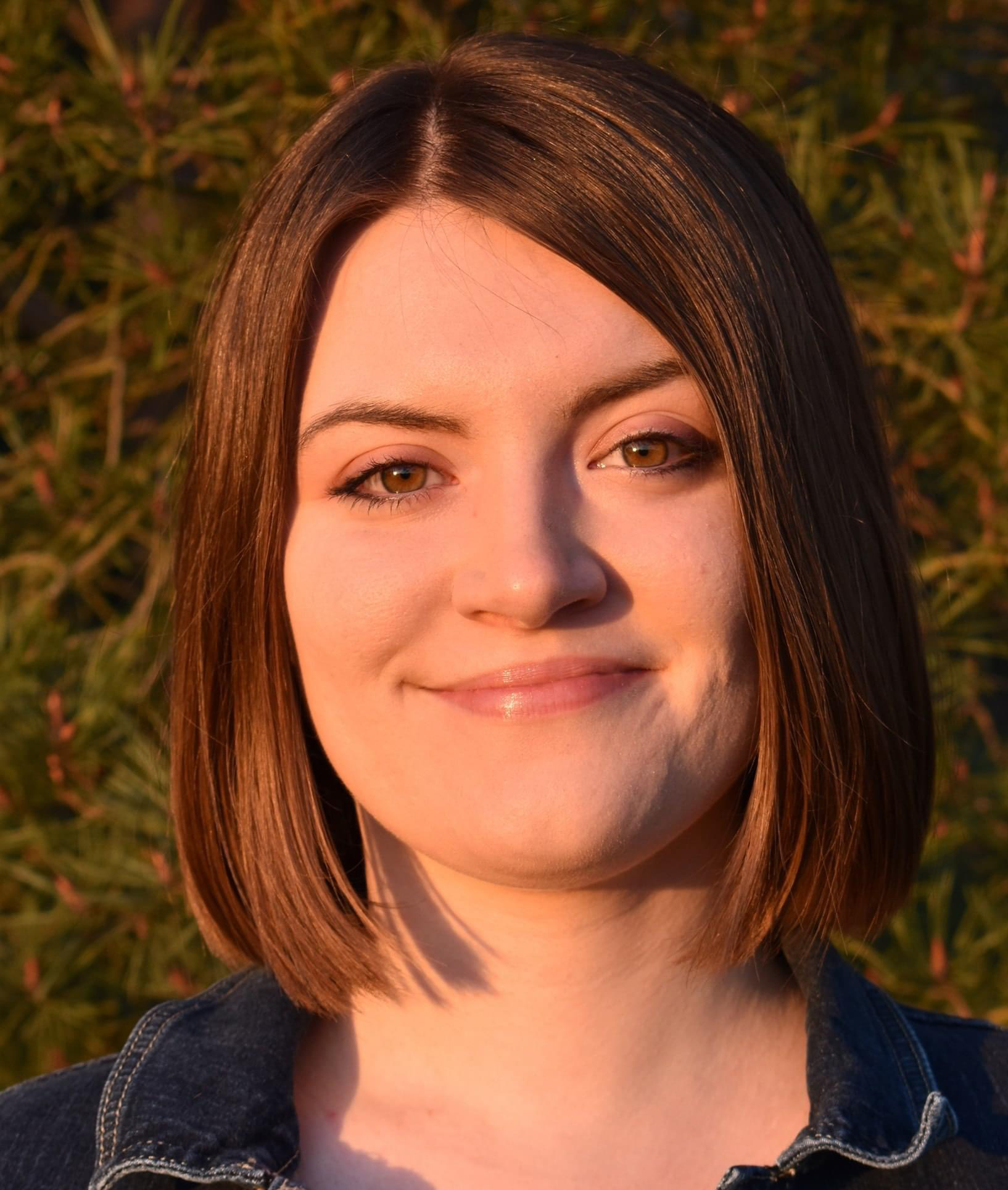 Eloise Trett
Eloise is a Suffolk born writer, performer and presenter who has worked in radio and audio production for over 10 years. She is extremely passionate about the local arts and entertainment sector and is an outspoken advocate for many causes including mental health awareness and LGBTQ+ rights.

One of her favourite things about radio is the way it brings people together and, in all her shows, audience involvement is just as important as anything she creates.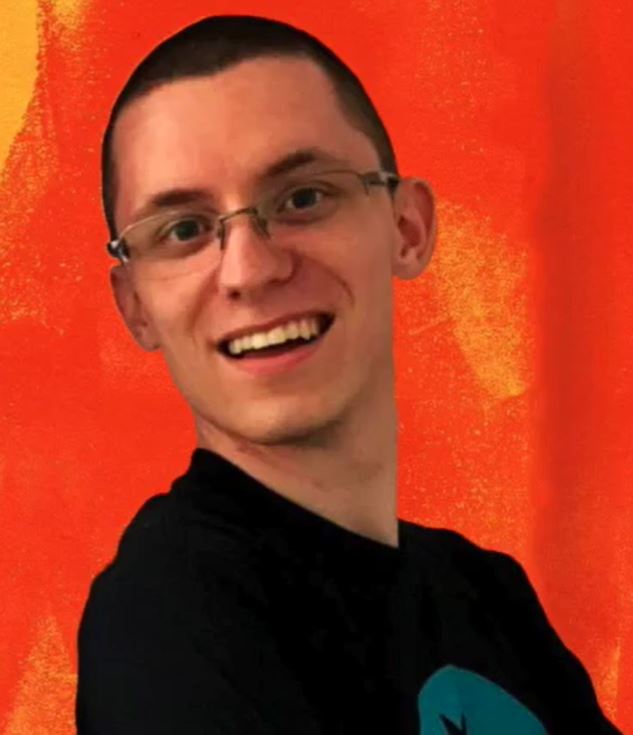 Daniel Moore
Daniel started his radio journey in 2014 on community radio in Ipswich. Daniel was born in Suffolk and has lived here all his life. He is very much an "out-of-the-box" thinker and a shy but bubbly individual.

Daniel describes himself as a bit reserved but always ready to get talking! His favourite Suffolk spots include Abbey Gardens in Bury, Needham Lake in Needham Market and Orwell Country Park in Ipswich, not forgetting of course the brilliant Felixstowe Seafront!
Ian Lawrence
One day I intend to grow up...until then... I am particularly handsome with boyish good looks... My motto is shuffle of you can't dance and make it up of you don't know the words... Don't worry... I would rather steal your desert than steal your partner... Oh... and I am fluent in sarcasm. Confused?? So am I...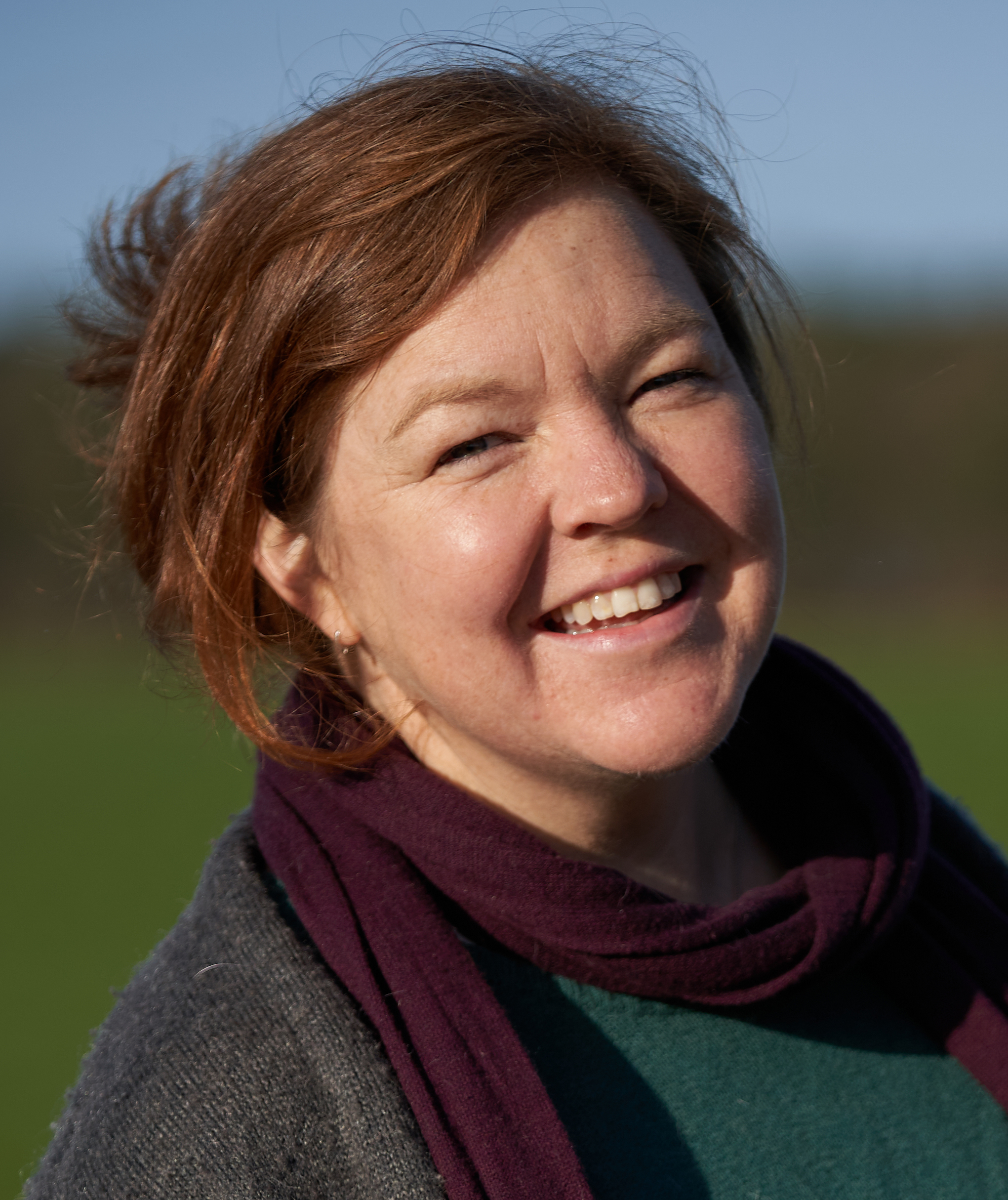 Katy Bailey
Although relatively new to Suffolk, Katy Bailey has established herself in the community through radio. She is a familiar voice on Alde and Blyth Community Radio and has been presenting Community News on a Saturday since it's inception.

She is excited to be joining the GenX team hosting the lunchtime show Monday to Friday.
Lottie Pook
Lottie Pook is a professional actress from right here in Ipswich Suffolk. She graduated with a drama degree from the university of Essex in 2016 and has been working in the performing arts industry ever since.

Lottie Is lucky enough to have performed all over the county (and the world) at Disneyland Paris and on UK tours. You may have also heard her on your airwaves before as the 'New Voice' of radio Suffolk with her program Learning with Lottie. She is now a

Lecturer in Acting at West Suffolk College alongside her performance endeavours. Lottie is so excited to be a part of this brand new adventure with the Gen X Team
Mark Eley
A Suffolk lad through and through, born and brought up in our County Town of Ipswich, where I still live today. My love for music started at a young age and has developed over the years into a very eclectic appreciation of all genres.

My radio carer started back and the tender age of 16 when I joined the team of volunteers at Hospital Radio Ipswich, something still close to my heart today some 20 years on! A few years later I joined SGR FM, initially as part of the Blackthunder street team before taking over the Saturday afternoon and Sunday Breakfast shows.

During my time at the station you would also hear me on the air at SGR Colchester and out on the roads with Radio Broadland in Norwich and further south with the team at Essex FM. When Heart arrived in East Anglia I spent many years working across the County in various roles.

When I'm not in a studio playing music and causing general chaos over the airwaves, you will find me not far from a fire engine, working as an Assistant Operations Manager for the London Fire Brigade and locally here with Suffolk Fire & Rescue Service.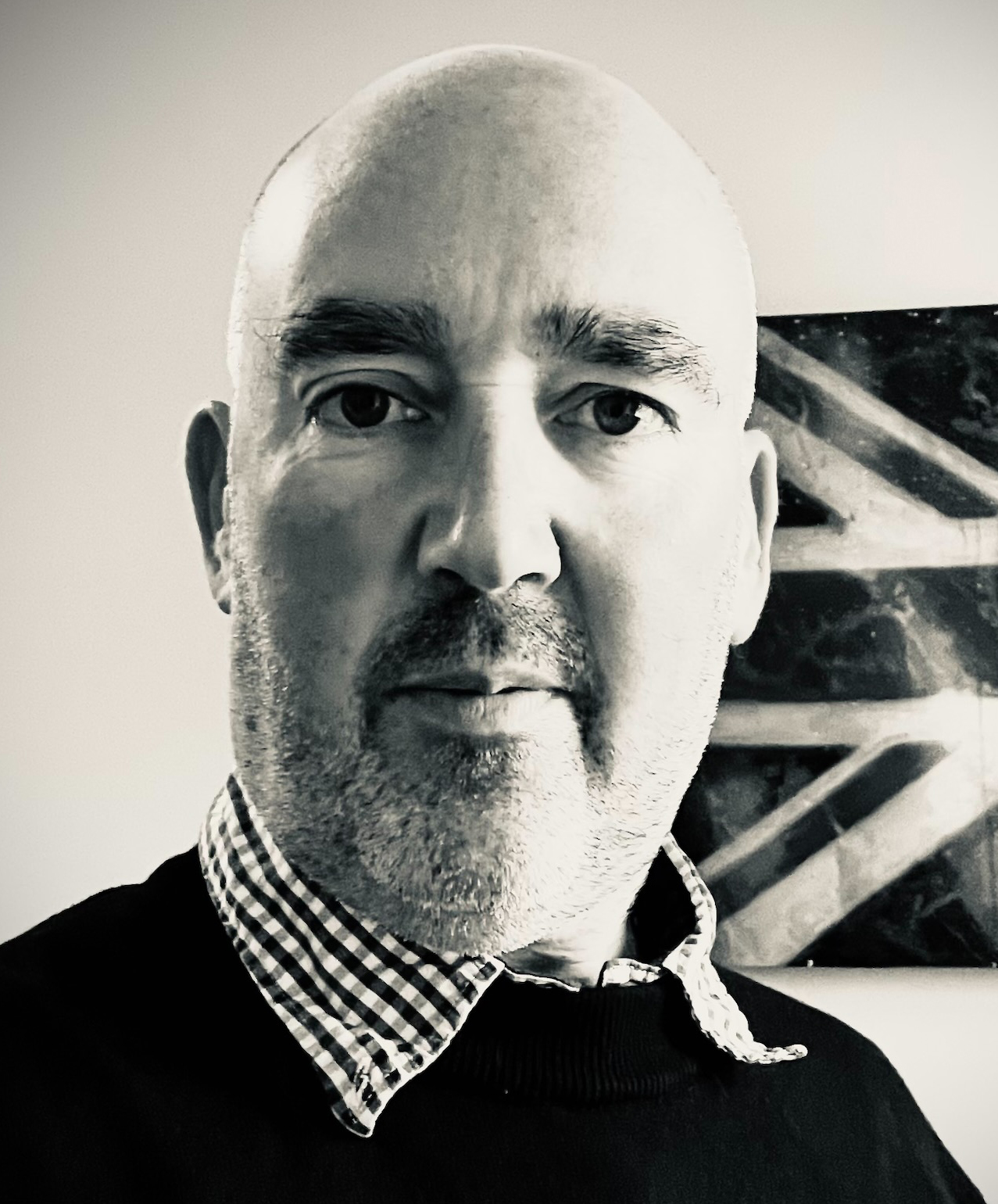 Mark Exton
My love for radio started when I was a wee boy, I was invited on the old Boomerang club on radio Orwell (remember that station / show)? over the years my appreciation for music has massively grown from anything to anything, I was to realise my radio dreams when I started presenting on The local hospital radio station in Ipswich, also presenting on the local Community radio station ICR.

A massive Ipswich town fan with a season ticket and lover of all things Suffolk especially local radio, it's the thing which brings Suffolk together
Nick Coady
NICK COADY presents the Classic Rock Show on Gen X Radio Suffolk every Saturday lunchtime from 12 'til 2pm.

Born and bred in Ipswich, Nick worked at Radio Orwell and Saxon Radio in the eighties producing radio commercials, as well as presenting the Wednesday Rockshow. He interviewed many rock legends, and gave local bands a prominent platform to help launch their careers and to keep music live. Nowadays Nick is a full-time voiceover artist, composer and musician, working on radio & TV campaigns worldwide.

On the Classic Rock Show Nick plays both well-known and lesser-known tracks from the world of feel-good classic rock, mainly from the 60's, 70's and 80's. Each week he plays your requests, there's the gig guide, an opportunity for local rock bands to get their demos heard, and tons more besides. Saturday lunchtimes just got a whole lot louder!


Norman Lloyd
The award seeking Backtracking can be heard every Saturday on GenX Radio Suffolk. Backtracking is an oldies show presented by Norman Lloyd who by his own admission is quite old but he doesn't act like it! Norman spent most of his adult life working in commercial radio and the BBC. He got his first break in radio on Hospital Radio Ipswich in the early 1970s'

He was lucky enough to land a job working on The Voice of Peace Radio station which broadcast from the MV Peace moored in the Mediterranean 6 miles off the coast of Israel in 1976. But his dream was to work on his local radio station Radio Orwell which he managed to do and presented, Backtracking! He moved from being a presenter to working in radio sales and moved up the ladder and was the MD of Dream 100 when he and James launched the station in 1998.

Norman turned his back on being presenter till he was persuaded to get back in the 'air chair' in September 2021 when he rejoined Hospital Radio Ipswich, where he presents, Backtracking! Everything has come full circle, Norman said, 'I never thought I would be on air again but I have to say I am loving it and it's great to work with James again, but I would say that he is now my boss!



Tobias Bown
Tobias has been presenting radio shows since he was a child when he used to relish sitting between two CD players and broadcasting to his parents. The technology has improved and hopefully the audience has grown since then too!

He has been heard on hospital radio, student radio, BBC local radio and community radio across the Eastern region, in addition to the podcast that he hosts with his wife. Tobias is passionate about people, loves life and is always ready to bang out the biggest tunes of the last 60 years.