James Hazell
James has been radio broadcasting to East Anglia for over 35 years.
He's Yarmouth boy, but now happily and permanently settled in Suffolk, his home for 30 years. James delivers energy and wit together with a sensitivity to delicate stories.
He will often 'tell it like it is' and is not afraid to challenge those that affect our lives.
James presents his show Monday to Friday 9am - 12pm
James is the founder of GenX Radio Suffolk.
"We start with virtually nothing – just a dream"
Roger Woods
Roger is a 'Man of Kent' who has lived in East Anglia for over twenty years with his family.

When his parent bought him a Phillips portable cassette recorder/player he spent many hours listening to the radio and recording himself pretending to be a radio announcer, however, his school's careers master didn't think it was an appropriate job when he stated that was what he wanted to be.

A stint on Hospital Radio led to his first professional radio job as the 'Flying Eye' travel reporter on his local commercial radio station Invicta FM in 1986. Producer/Presenter roles followed and in 1988 he moved on to BFBS Radio. In 2001 the BBC foolishly employed him firstly at Radio Suffolk then Kent, Leicester, Cambridge and the BBC Travel Unit. After leaving the world of radio for a 'proper job' in autumn 2006 he promptly volunteered on three different Community Radio Stations for over ten years. In June 2022 he became aware of GenX Radio Suffolk thanks to Sharon, James' producer and someone he worked with at his first BBC station, who text bombed him with all the reason why he should become a part of this amazing team; how could he refuse…
Neil Whiteside
A radio man since my early teens. I started off with a group of mates at school producing shows on reel-to-reel tape. Then the usual route through Hospital Radio & Community Radio..

I love music - everything from the 60s to now. I've even been known to play a bit of guitar from time to time. But only ever in the privacy of my own home!
Mark Eley
A Suffolk lad through and through, born and brought up in our County Town of Ipswich, where I still live today. My love for music started at a young age and has developed over the years into a very eclectic appreciation of all genres.

My radio carer started back and the tender age of 16 when I joined the team of volunteers at Hospital Radio Ipswich, something still close to my heart today some 20 years on! A few years later I joined SGR FM, initially as part of the Blackthunder street team before taking over the Saturday afternoon and Sunday Breakfast shows.

During my time at the station you would also hear me on the air at SGR Colchester and out on the roads with Radio Broadland in Norwich and further south with the team at Essex FM. When Heart arrived in East Anglia I spent many years working across the County in various roles.

When I'm not in a studio playing music and causing general chaos over the airwaves, you will find me not far from a fire engine, working as an Assistant Operations Manager for the London Fire Brigade and locally here with Suffolk Fire & Rescue Service.



Norman Lloyd
Norman presents Saturday Breakfast on GenX Radio Suffolk. Norman who, by his own admission, is quite old but he doesn't act like it! He spent most of his adult life working in commercial radio and the BBC. He got his first break in radio on Hospital Radio Ipswich in the early 1970s'

He was lucky enough to land a job working on The Voice of Peace Radio station which broadcast from the MV Peace moored in the Mediterranean 6 miles off the coast of Israel in 1976. But his dream was to work on his local radio station Radio Orwell which he managed to do and presented, Backtracking!

He moved from being a presenter to working in radio sales and moved up the ladder and was the MD of Dream 100 when he and James launched the station in 1998. Norman turned his back on being presenter till he was persuaded to get back in the 'air chair' in September 2021 when he rejoined Hospital Radio Ipswich, where he presents, Backtracking! Everything has come full circle, Norman said, 'I never thought I would be on air again but I have to say I am loving it and it's great to work with James again, but I would say that he is now my boss!
Andy Stevens
I was born in Kent but moved to Colchester (just across the border from.Suffolk) when I was still at Primary School.

Having completed all my schooling and A levels in Colchester , I went to Kingston University in leafy Surrey with aspirations of becoming a lawyer but chose to work in the hospitality industry, one thing led to another and by 1993, I was working as a DJ in the clubs of London's West End..

A chance presented itself to attend an audition for Capital Radio and whilst I wasn't offered the job, I was instantly hooked on radio and spent the next 5 years cutting my teeth in various radio studios mainly doing community and hospital stations inc Guys in London and Hospital Radio Colchester. Returning to Colchester, I was offered weekend daytimes on SGR and then mornings on Actual Radio and I've been on local radio ever since..

I have also worked at most of the night time venues in Ipswich as a DJ over the past 20 years and lived on the waterfront for 2 years from 2015 - 2017 so definitely feel an affinity to Suffolk and I'm delighted to be able to share the amazing music of GenX on the weekday afternoons .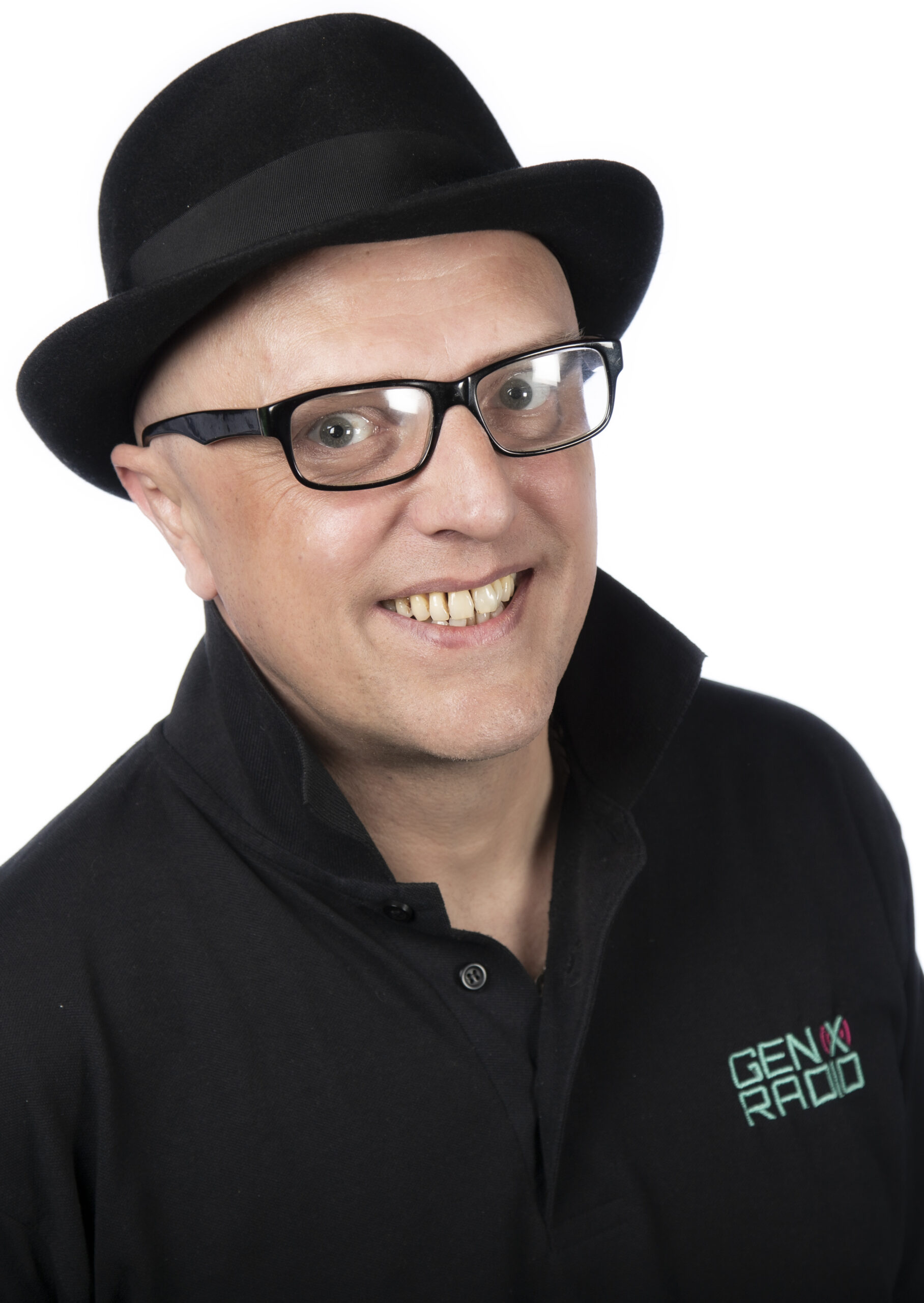 Matt Wisbey
Matt Wisbey first "DJ'd" at a Saturday night social club disco in Ipswich aged 12 years old. He comes to us from a long background in entertainment. He has worked performing, presenting, managing and producing, in productions in theatres, holiday parks, cruise ships and hotels. This work also incorporated a lot of promotion and interaction with media. So Matt has never been a stranger to the workings of a radio or TV studio and press interviews.

In recent times he has transferred the experiences and skills he has acquired in live entertainment production and put them into radio production, after a chance meeting gave Matt the opportunity to produce a show for a community radio station. Another chance meeting has brought Matt to the attention of GenX Radio. The rest as they say is history? GenX is the future!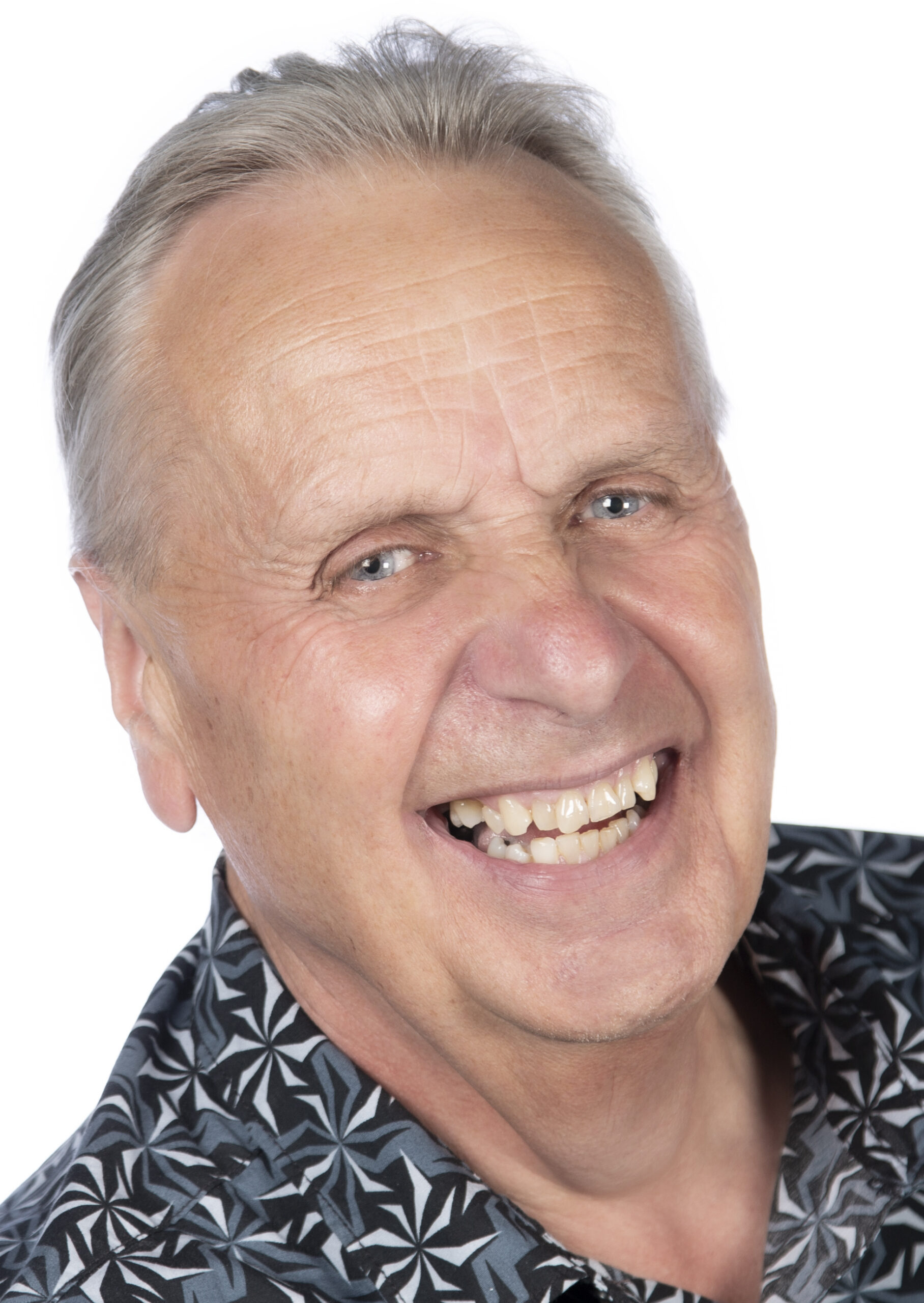 Steve Springett
Steve's love of music inspired him to join Colchester Hospital Radio back in 1978 and he spent 10 years volunteering there until 1988 saw him broadcasting to the wards of the Ipswich Hospital. Two days after his first child was born there, Steve was on Radio Orwell's late show for the very first time. Steve took nearly every show slot there until 1993 when Classic Gold Amber pinched him for their Afternoon Drive time show. The Breakfast Show followed soon after & Steve also presented their weekend network programs until 2008. KLFM, Town 102, Dream 100 & Radio Norwich all followed until 2012 when BBC Radio Suffolk came knocking. With 10 years behind him, he said goodbye, wishing to get back to the heart of Radio.

The opportunity to work with GenX Radio Suffolk will once again bring the distinctive voice of this legend of local radio back through the speakers of our radios.
Ian Dabon
Ian was born is Essex and grew up in Harrow He started his broadcasting career at a hospital radio station in London before moving to Ten17 Harlow, Essex FM, Mercury FM Herts, Hertbeat FM & Cambridge 105 Radio

He's been married to The Lovely Karen for over 30 years and has two grown up children.
John Hyde
I present the Ultimate 70's Show on Gen X Radio Suffolk.

I started my radio career with Mellow 1557 in the 1990's which is where I first worked with James Hazell. As well as giving me a 4 hour midweek sport show, James encouraged me to learn journalism and I soon became a journalist and midday show presenter working alongside James, which continued when Mellow morphed into Dream 100fm. After leaving Dream I worked as a journalist/news presenter for Liberty Radio in London presenting News on shows hosted by Toby Anstis, "Diddy" David Hamilton and the late Dave Cash. When Liberty was sold I became a dedicated sport journalist covering Darts, Snooker, Tennis, Golf and Badminton for DLI Radio Sport and reporting on almost every English speaking radio station across the world. I teamed up with James again at Sunshine Radio around 15 years ago and now by joining the team at Gen X I will be teaming up with James for the third time.

Married to Clare with a daughter Emma. in my spare time I enjoy football and follow Arsenal, I also enjoy both sea and freshwater fishing and going to air displays.
Matt Boorman
Matt presents the best in Punk New Wave and Indie from the 70s and 80s every Saturday from 6pm, and rediscovers those jangly guitar sounds of the 90s every Thursday from 10pm.

Born and bred in Suffolk and a devout Town supporter, he grew up in pubs in villages in the West of the County being exposed to live music from a toddler. A keen and some may say unhealthy obsessive chart historian, Matt has been publishing books on the subject since 2005 and has recently been presenting an 80s show on local community radio in the South West and dips his feet into a weekly rock show for the US trying to follow in the footsteps of his idol, John Peel.

Matt has come home to where he belongs.
Mark Exton
It all started when I was a small boy, pretending to operate a mobile disco in my bedroom using torches and listening to Local radio (radio Orwell), many years later I came to a realisation that I could be doing this for real and that's exactly what i did (I'm a doer not a talker) catering for weddings, Birthdays etc etc.

My other passion was listening to local radio and the wonder of how it all worked so I joined my local Hospital radio station and community radio. A massive Ipswich town fan with a season ticket and lover of all things Suffolk especially local radio, it's the thing which brings Suffolk together. Hosting the Sunday Breakfast show 7-9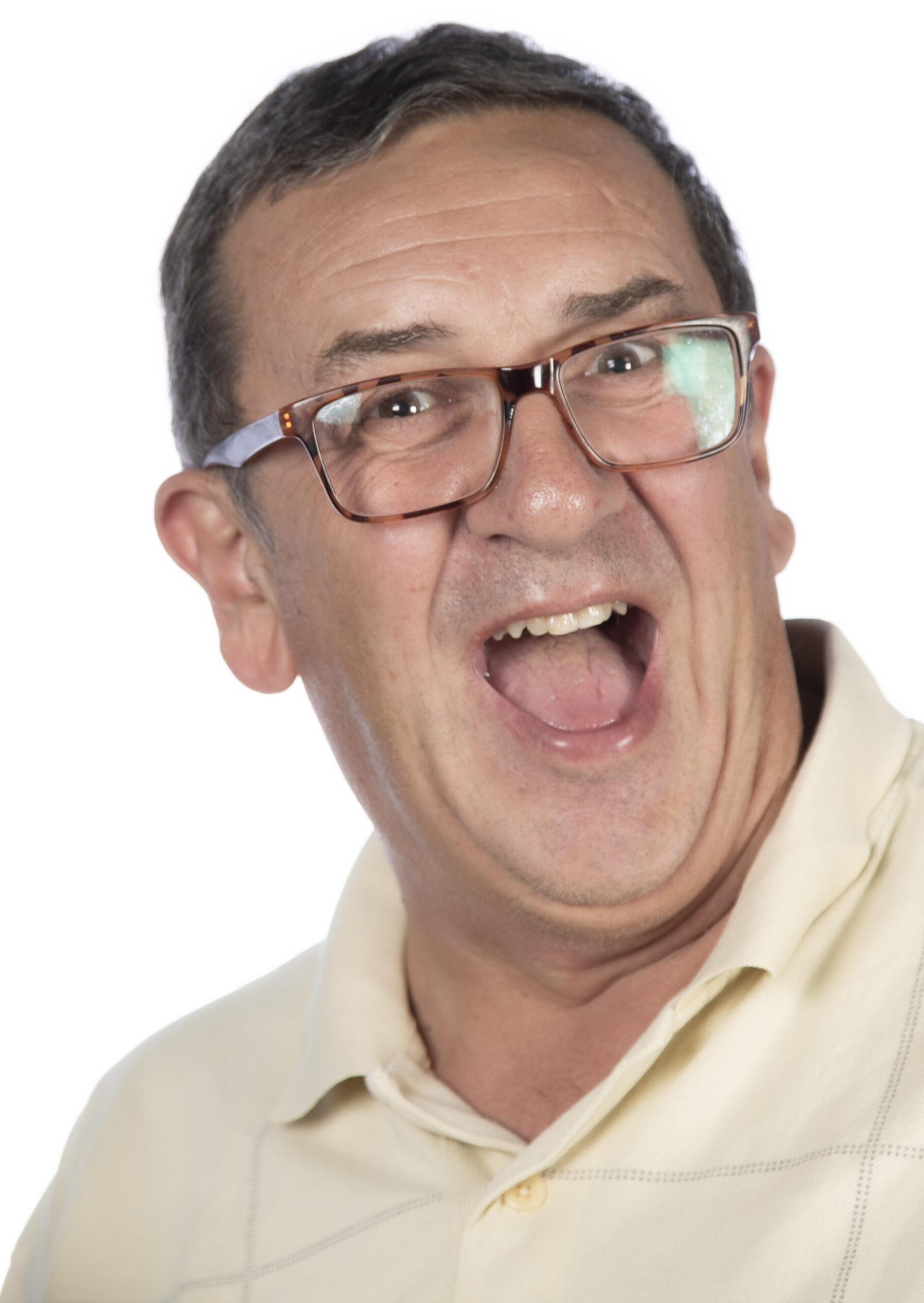 Ian Lawrence
One day I intend to grow up...until then... I am particularly handsome with boyish good looks... My motto is shuffle of you can't dance and make it up of you don't know the words... Don't worry... I would rather steal your desert than steal your partner... Oh... and I am fluent in sarcasm. Confused?? So am I...
Nigel Rennie
Originally from North Yorkshire, Nigel moved with his parents to Felixstowe in the very early 70's and, apart from a number of years away working and living overseas, Suffolk has continued to be his home county.

Nigel's first radio experience was as a volunteer on Hospital Radio Ipswich, but it was when Radio Orwell came on air in October 1975 that he was able to get his foot in the door on what was eventually to become a full time professional radio career. His first regular radio programme came in 1977 when he was asked to provide holiday cover for the country music show. It was to be a big break for Nigel as, in addition to presenting many other different programmes on the likes of Radio Orwell, Saxon Radio, SGR, BBC Essex and the British Forces Broadcasting Service, he was to keep the country connection going throughout his long career and has received two Country Music Association Awards in recognition of his contribution to the genre.

Now, 45 years after presenting his first country music show in this part of the world, Nigel is delighted and proud to be bringing his 'Country Express' to Gen X Radio Suffolk.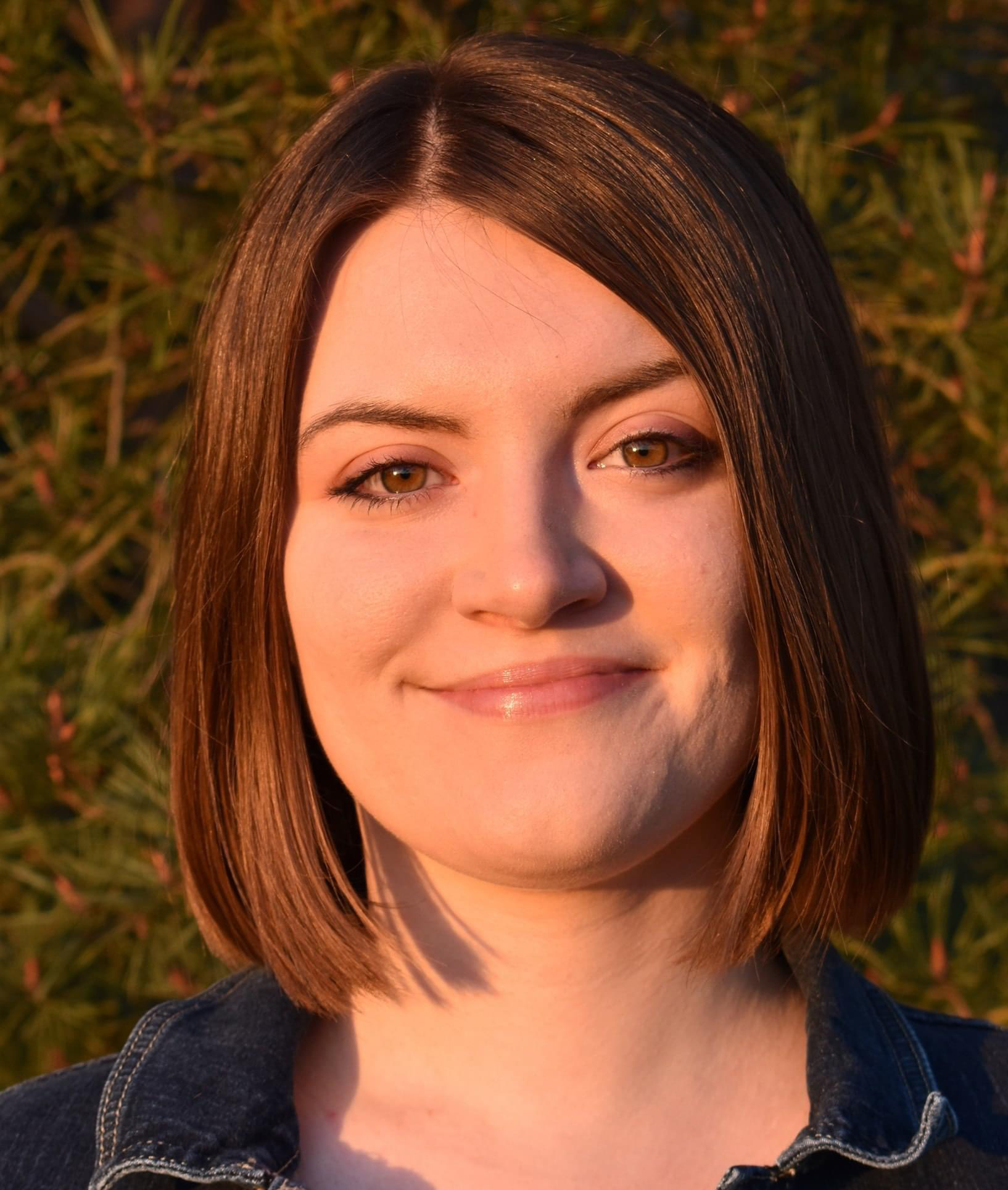 Eloise Trett
Eloise is a Suffolk born writer, performer and presenter who has worked in radio and audio production for over 10 years. She is extremely passionate about the local arts and entertainment sector and is an outspoken advocate for many causes including mental health awareness and LGBTQ+ rights.

One of her favourite things about radio is the way it brings people together and, in all her shows, audience involvement is just as important as anything she creates.

Mike Boswell
Mike hails from Suffolk. During his career he has been the voice of Mildenhall and Ipswich speedway, presented on a number East Anglia commercial radio stations.

He notes his strangest radio job as the breakfast presenter, for Saint FM, on the island of St Helena in the South Atlantic. It's a small island with about 4,000 inhabitants where the radio station is pivotable to daily life – the traffic reports are a not like we have for Suffolk! This opportunity led to him presenting "The UK Show" syndicate show across fifteen different countries.

Today, you'll find him popping upon Gen X Radio Suffolk alongside his other job of presenting at large technology conferences.
Tobias Bown
Tobias has been presenting radio shows since he was a child when he used to relish sitting between two CD players and broadcasting to his parents. The technology has improved and hopefully the audience has grown since then too!

He has been heard on hospital radio, student radio, BBC local radio and community radio across the Eastern region, in addition to the podcast that he hosts with his wife. Tobias is passionate about people, loves life and is always ready to bang out the biggest tunes of the last 60 years.
Nick Coady
Nick wad born and bred in Ipswich, Nick worked at Radio Orwell and Saxon Radio in the eighties producing radio commercials, as well as presenting the Wednesday Rockshow.

He interviewed many rock legends, and gave local bands a prominent platform to help launch their careers and to keep music live. Nowadays Nick is a full-time voiceover artist, composer and musician, working on radio & TV campaigns worldwide.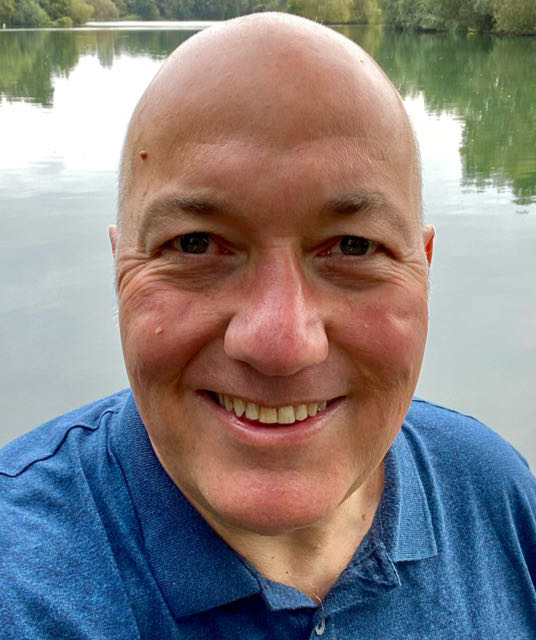 Tim Gough - 1967-2022
Tim was Suffolk born and bred, and grew up in a village close to Bury St Edmunds.

His radio career has spanned over a quarter of a century, and began at Radio Orwell in 1986. He went on to present the breakfast show on Saxon Radio and SGR-FM, as well as appearing on Smooth Radio and various other radio stations in the East Midlands. The breakfast show on GenX Radio Suffolk was first time Tim had got back behind the microphone in over a decade.

Tim sadly passed away suddenly October 24th 2022 but will forever be a part of GenX Radio Suffolk